Village et Région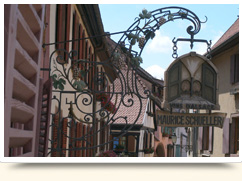 Located in the heart of the Alsatian vineyard, Gueberschwihr and its 900 inhabitants is a prestigious winegrowing village from the 15th and 16th centuries. The beautiful typical houses with their big porches made of pink sandstone from the Vosges and the fortified gates made the cobblestone lanes even more beautiful.
You will find vestiges of the past such as the church's bell tower from the 12th century and listed historical monument, one of Alsace's most beautiful Norman bell tower. Walking through the village, you will also be able to admire our amazing fountains and especially a breath-taking view of the entire vineyard.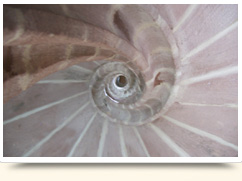 It is in this lovely setting that you will find at 17 rue Basse the Domain Maurice Schueller, with one of the village's oldest wine cellar from the 15th century with its original door from 1609 and its helical staircase from 1608, a real vestige that reminds the Medieval period.
On the Alsacian Wine Road

(click to see the video)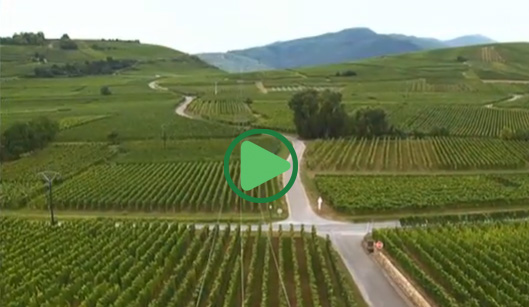 Oenotourism
We have been favoring oenotourism in our domain for many years. It is always with the same pleasure that Catherine and Marc will host you for a guided and commented tour of their property and vineyard, followed by a wine tasting. Moreover, for those who would like to spend a longer stay there, we propose our rural gite, entirely renovated in an Alsatian way.